Product Description
Aluminum alloy insect screen door with Brush
Screen door with brush consist of :
Aluminum alloy profile thickness ,0.8mm±0.1mm before coating
Fiberglass mesh strand size:17x15,18x16
Fiberglass mesh SQM weight:105g±5g,120g±5g
Weather stip:0.8cm in width ,length base on what size production you want.
Feature:
Simply add a frame screen door to your entryway to sift out the insects and let in some fresh air.
Add the weather stip around the aluminum profile make the production function more wonderful in anti mosquito /bug/fly and weather resistant.
You don`t have to say bye-bye to the breeze to avoid buggy guests!
Screen doors are a simple way to keep the creepy crawlies out of your abode without having to pull out the stinky sprays or flail around with a swatter. Make the doorstep their stopping point with a handy screen door.
Easy to cut down to your door measurements with hacksaw ,install and remove by yourself
Easy to wash and change the size
With good effect of anti-mosquito and insect.
Holds closed by two mangets
Item Type:Fixed door screen/fly screen/insect door screen/Mosquito net/DIY screen door/Interior screen doors
Use for entry door,interior door,patio door ,garden door.
Normal size 100x215cm production specification:
Aluminum frame screen door kit - complete set 100 x 215 cm (+/-1cm for W & H) white consisting of:
- 4 aluminium side profiles white
- 2 aluminium cross profiles above and below white
- 1 aluminium middle profiles white
- 1 aluminum kick plate white
- 4 plastic side corners, black
- 2 middle corners, black
- fiberglass screen in grey or black color
- 1 pvc fixing strip, black
- 1 nylon inner handle black
- 1 nylon outer handle black
- 3 hinges inside black
- 3 hinges outside black
- 3 spring for hinges plus plastic nuts
- 2 sets magnet lock, black
- Screws
- Easy manuel instruction sheet included

Product show
Front side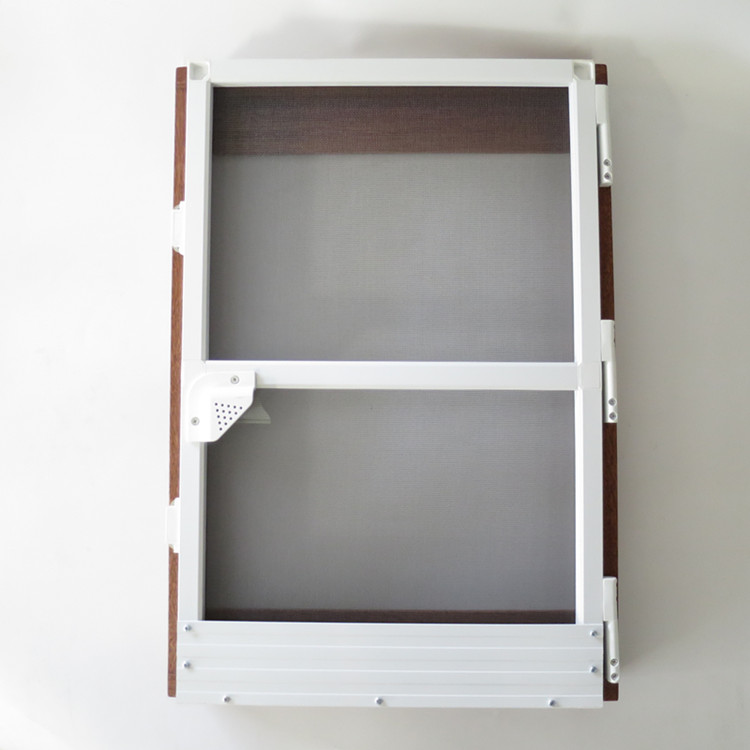 Back side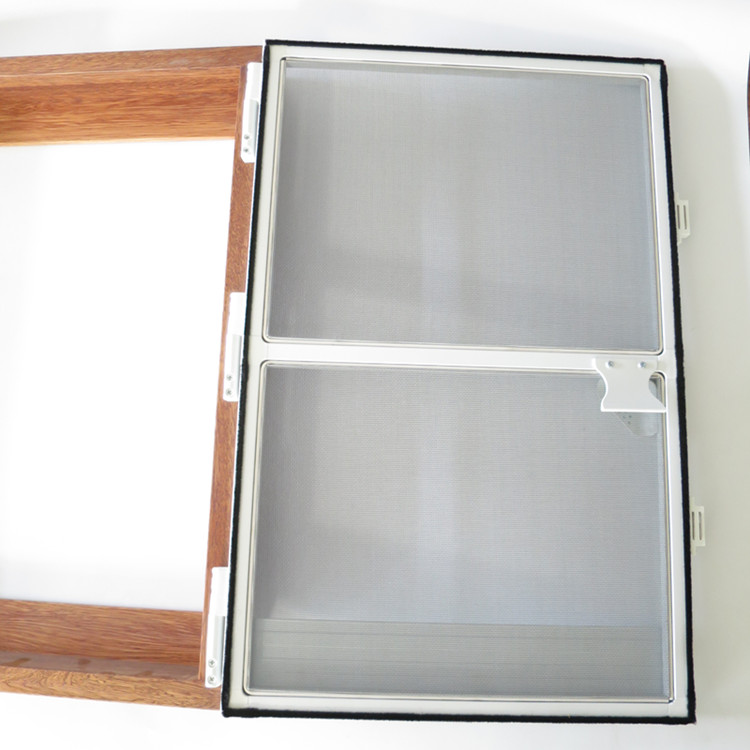 screen door handle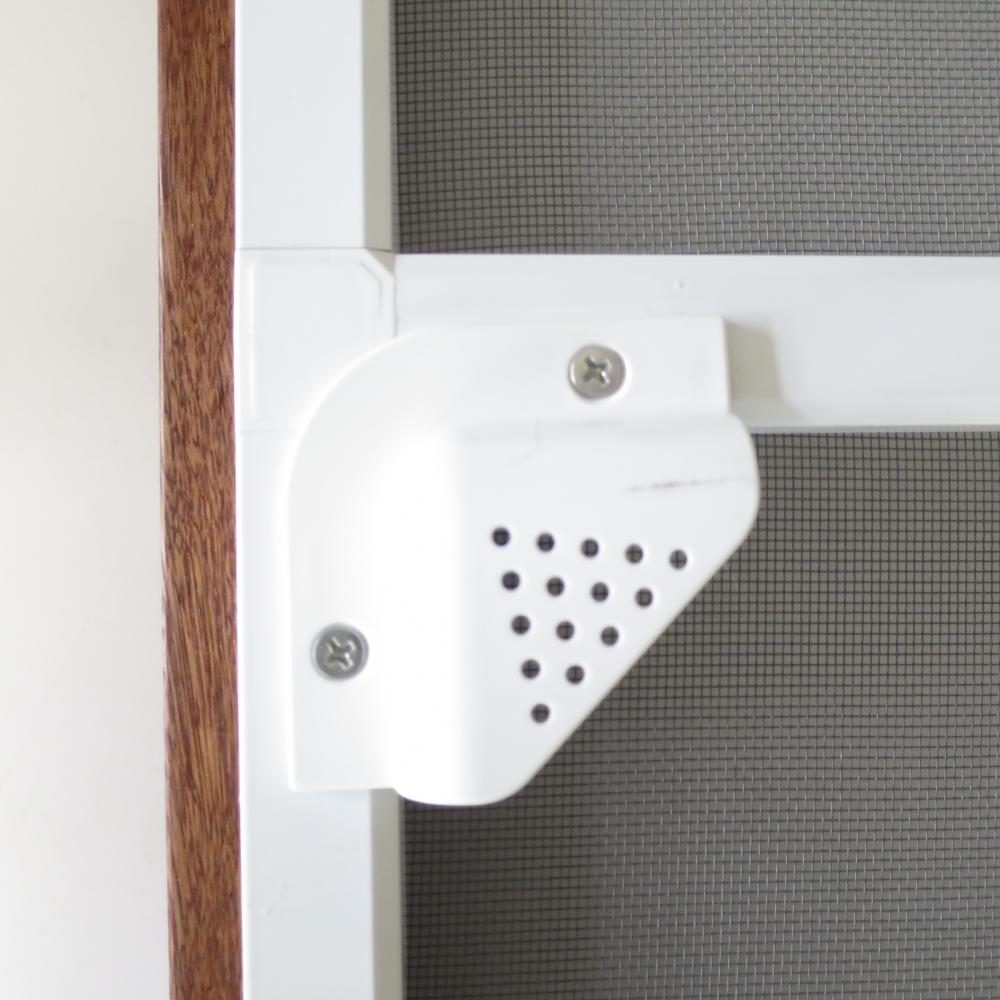 Screen door magnet box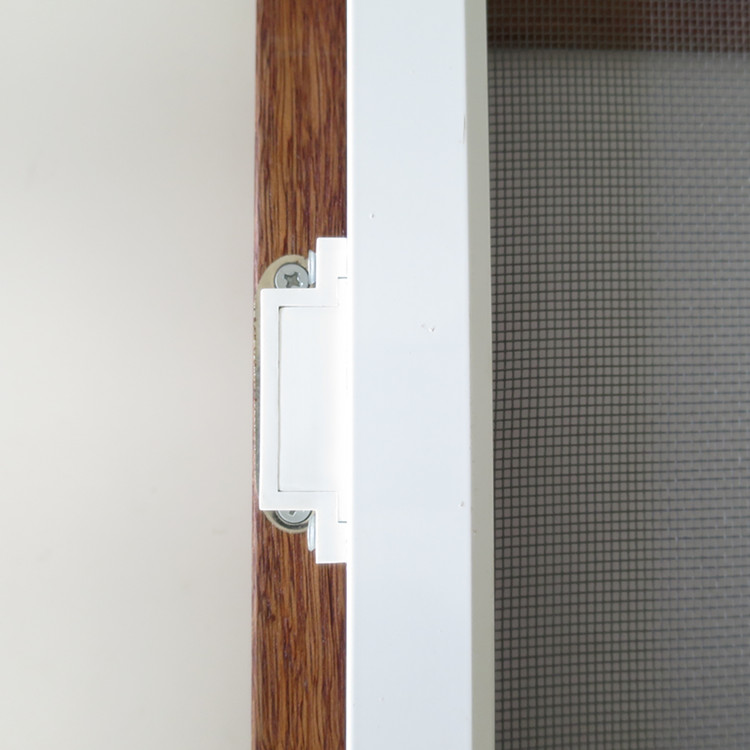 Screen door magnet box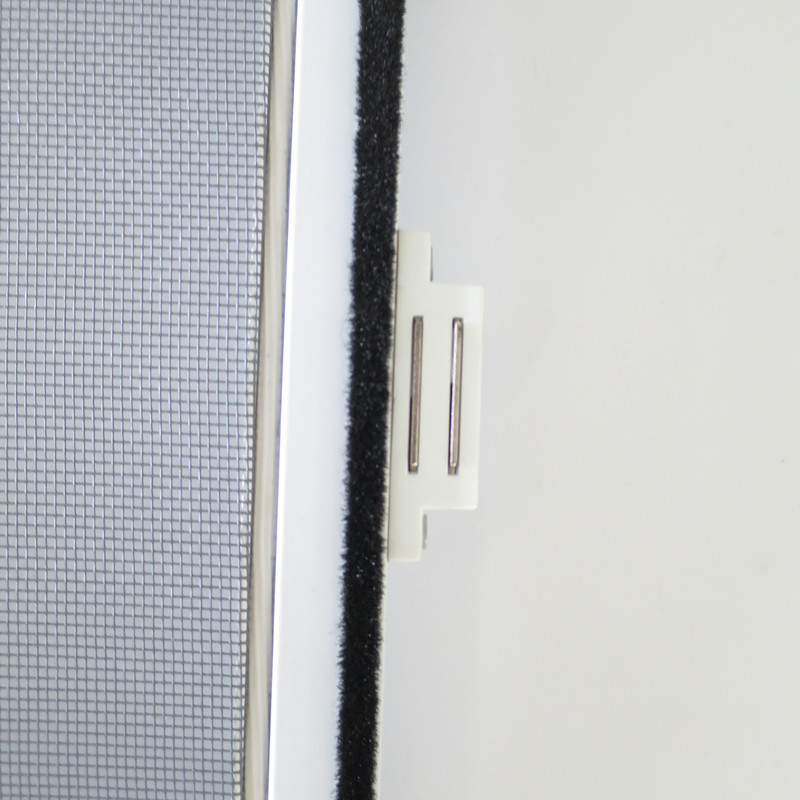 No weather strip VS with wether strip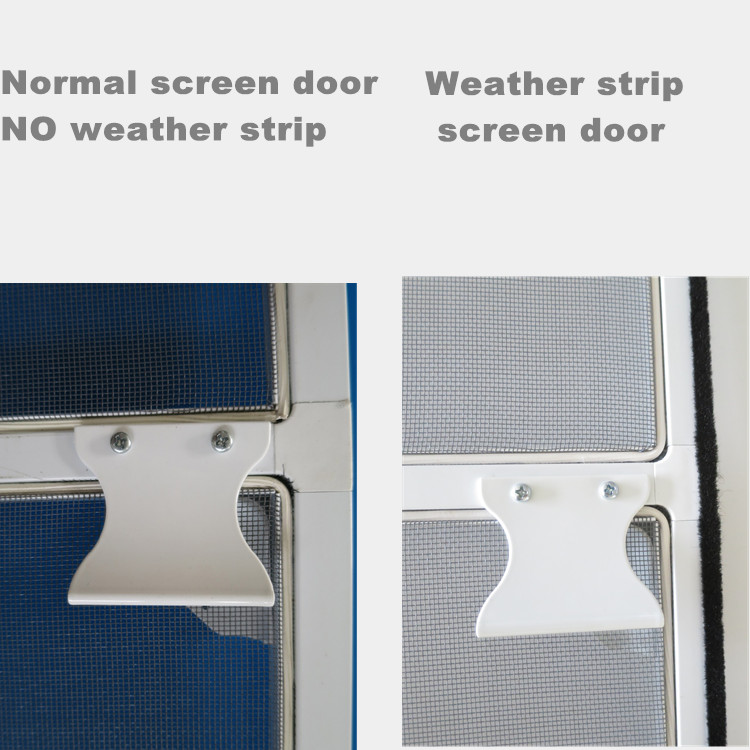 Packing Way :
1,Every set is packed into a white box with color lable or a color box, then every 3 sets are packed into a brown carton.
2,The size can be customed, so the inner packing and outer packing size is according to your requirments.